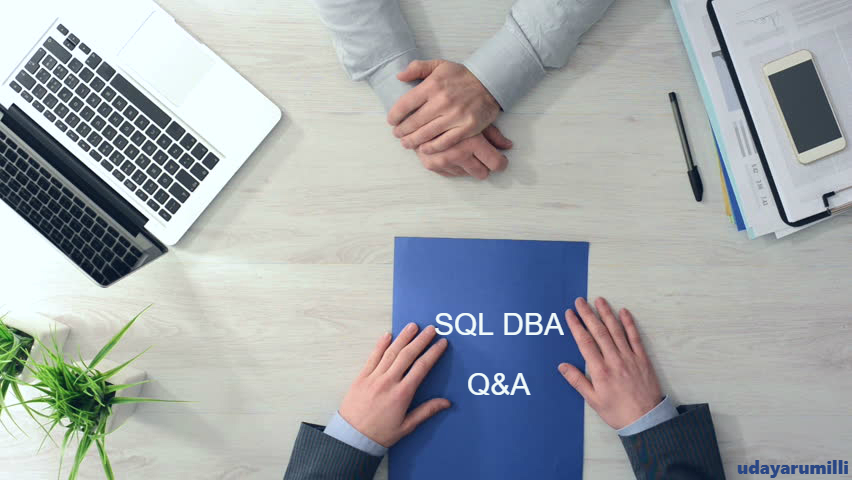 The post Latest SQL DBA Interview Questions and Answers takes you through the latest SQL DBA interview experiences shared by blog followers. You can also share your interview experience and we can provide you the answers:
Q. Can we perform a log backup with COPY ONLY option?
Ans:
Yes Of course we can perform Copy Only log backups
Q. What are the marked transactions in SQL Server?
Ans:
When we are dealing with related databases which means there is a dependency between databases and we need to establish a recovery strategy for all databases to the same consistent phase. But with this approach we may lose the recently committed transactions. Marking transaction logs is beneficial when you are dealing with multiple databases and want to restore all of them to the same point in time recovery.
This is used in rare cases and suitable for TFS because when there is disaster 'occurs we need our data back in all databases to the same consistent manner, if you don't mark the T-Logs and restore using the normal point in time recovery it might get our data back but with inconsistency between databases. For example I have created a new branch in TFS for new development work and and somebody checking and modifying code this total activities are recorded in multiple databases so when we want to restore it back we should get exactly the same consistent point. Have a look at here:
https://docs.microsoft.com/en-us/sql/relational-databases/backup-restore/use-marked-transactions-to-recover-related-databases-consistently
Q. Why Primary key is mandate for Transaction Replication?
Ans: Continue reading →