SQL Server SME Interview Experience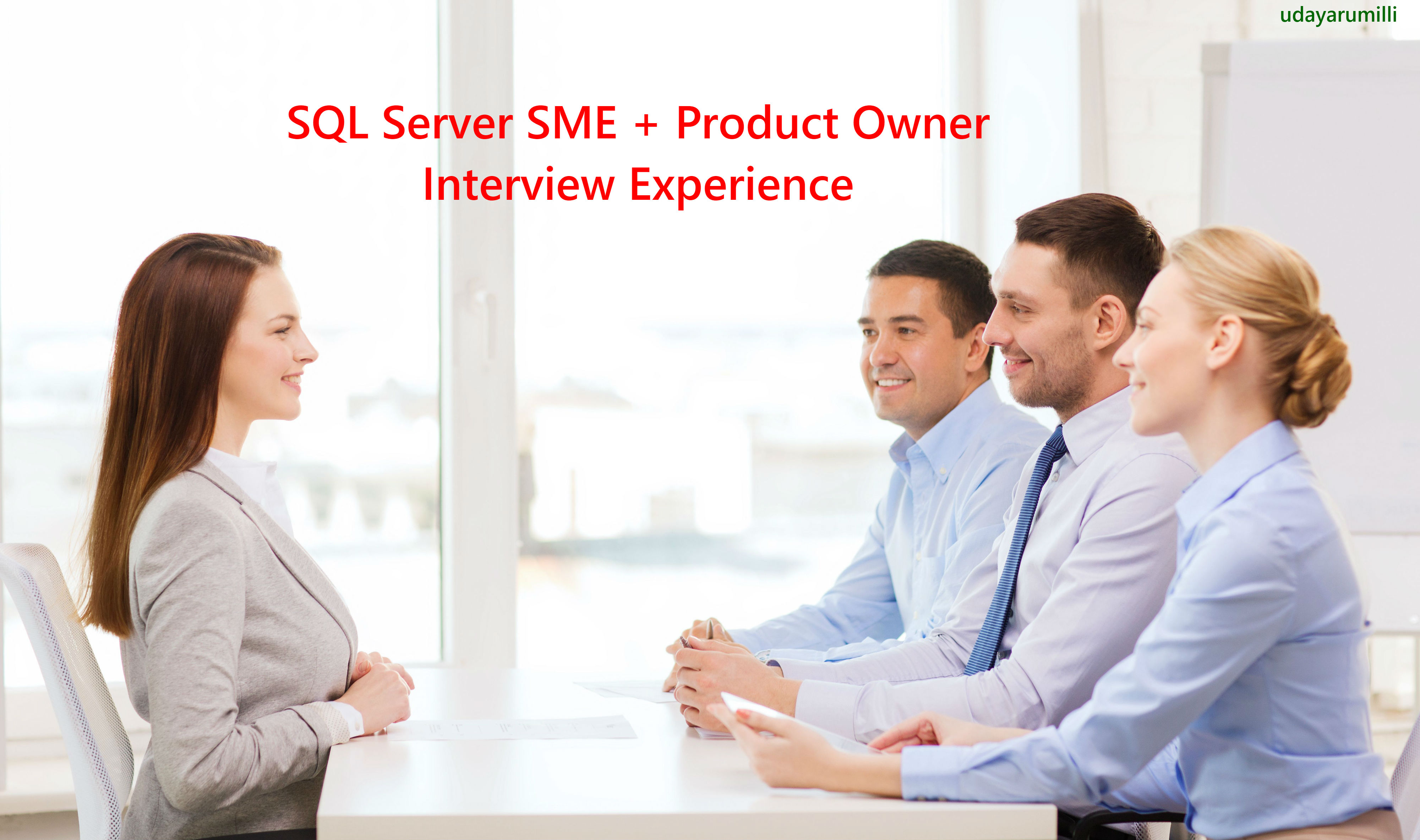 This post "SQL Server SME Interview Experience" can help you in understanding and answering the most common question for a SQL Server DBA or Developer. A few days back I got an email from one of the follower; she has given an interview for one of the top product based company for the position SQL Server SME and product owner role in Toronto and shared the conversation which was happened with the interviewer. I just wanted to make it as a post which might help few people around.
She is 10+ years of experience in delivering enterprise database solutions using Microsoft SQL Server and applied for SQL Server SME with one of the world's top product company. Initially she had two telephonic interviews and got invited for face to face. Below is the conversation with the interviewer:
SQL Server SME interview experience shared by a follower
Interviewer: Hi Good Morning
Me: Very Good morning, how are you today?
Interviewer: I am doing great, any questions?
Me: (Surprised) Hmm I have gone through the job role description but would like to know more about the responsibilities.
Interviewer: Well to simply describe the job role, SME will be taking care of the entire XXXXX product suite database systems. He or She should be the point of contact for all database development and administration activities. Also the role would be responsible for all product related technical escalations.
Me: Got it, but how a SQL Server SME can be a product owner? Apart from the technical point what other skill set you are looking for?
Interviewer: Well the SME will not responsible from the business or domain prospect. But the person should be able to handle all product related escalations, if any website is not working or the end customers facing a technical issue they would come to you and you need to take the ownership and should handle the problem with the help of concern technical team.
Me: I understand, in fact I am also working for a product development company. Other than the database activities I need to participate in product enhancements related technical discussions and brainstorming sessions.
Interviewer: Yes I knew that. In our environment you many need to attend the performance issues on frequent basis. Can we talk something about performance?