SQL DBA Interview Experience with a Top MNC in Bangalore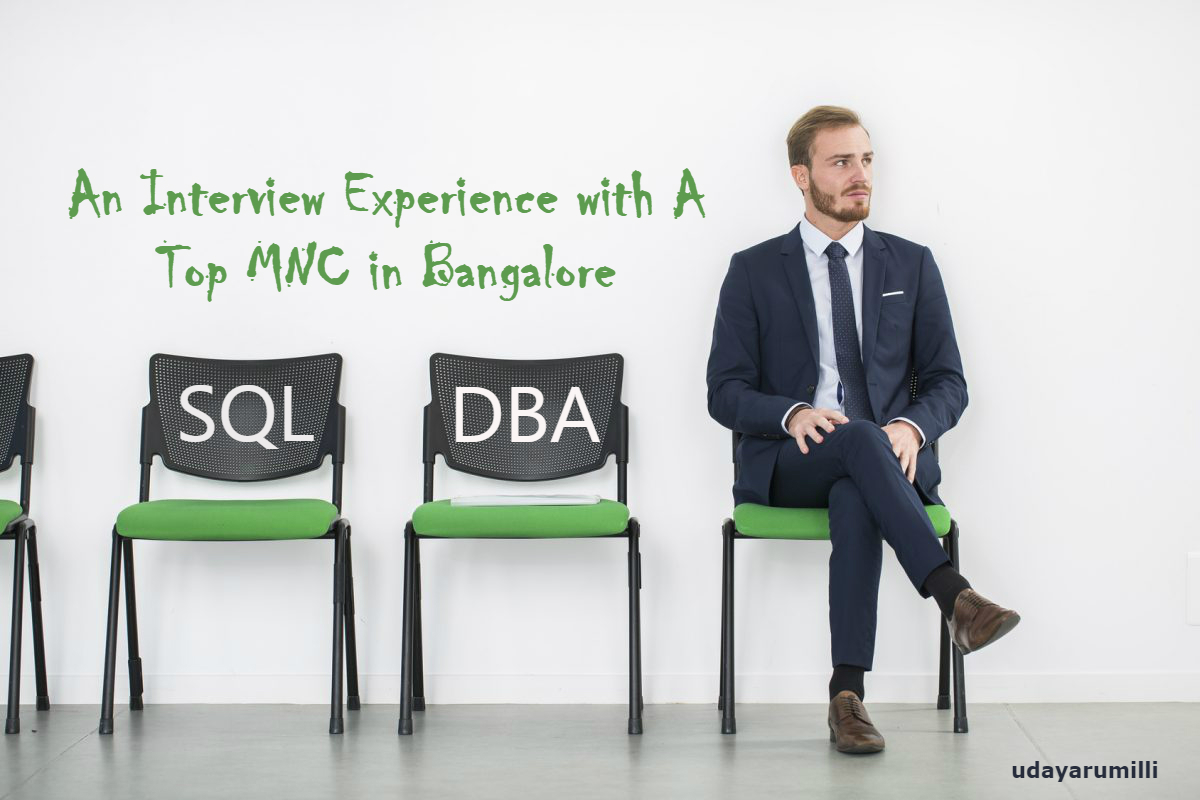 SQL DBA Interview Experience with a Top MNC in Bangalore is a recent SQL DBA interview questions shared by one of the blog follower. Thank you so much Mr.Vijay Tripaati for sharing your experience. This is for a SQL DBA role with 5 to 7 years of experience.
First Interview – Telephonic
Interviewer: Can you tell me about yourself?
Vijay: I have been working as a DBA for XXXXX from the last 4 years. I totally have 6 years of experience in administrating SQL Server database systems. I am experienced in creating DR solutions, automation, process improvements, T-SQL Scripting, PowerShell Scripting, performance tuning and all other SQL DBA activities. Previously I worked with XXXXXX Company for the client XXXXXX. I am a graduate from XXXXX College.
Interviewer: What is your daily routine in your current role?
Vijay: I am currently with the DBA support team for XXXXX client. This comes under L2 support. I have been working in shifts. First thing in the shift I need to check for scheduled RFC (Change Requests). And then I work with Service Requests assigned to my queue. Along with these we need to handle the INCIDENT requests as and when required. Along with these we need to check the automated notifications and need respond emails.
Interviewer: Do you have any SLA with your clients?
Vijay: Yes! We have a clear Service Level Agreement with our client. As per the policy I can't reveal the SLA details but we have something like SLA on response times for a service request, change request, emergency change which should link with an incident, Incident Request, response time when an email comes from a Director or higher level. Like these we have a list of conditions included in SLA.
Interviewer: I really didn't see the email response time included in an SLA. This is the first time I am hearing. Any specific reason?
Vijay: Not sure! Our client is in different business areas but the applications that we are supporting have been generating the highest revenue. May be that's the reason they considered these applications are critical.
Interviewer: How big is your current infrastructure environment?