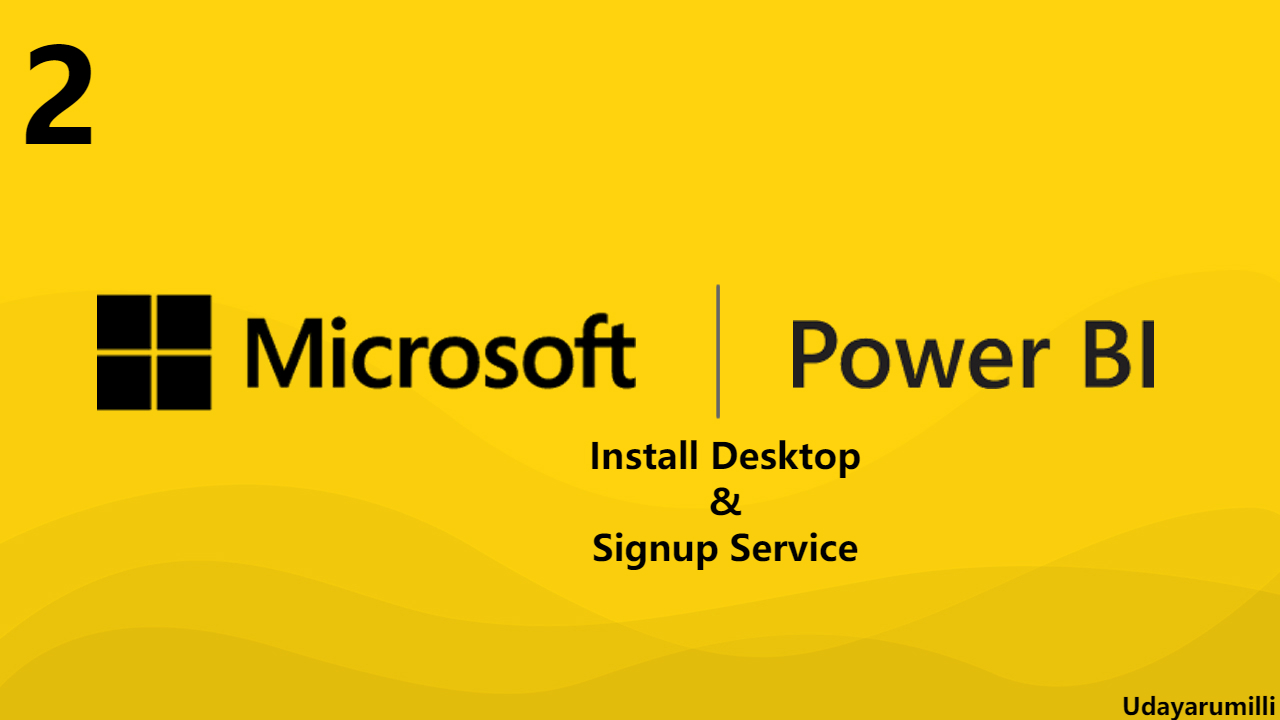 The post "Learning Microsoft Power BI Lesson 2" takes you through installing and connecting to "Power BI Desktop" and "Power BI Service".
Power BI – Desktop:
This is a windows desktop application and we can download and install from here: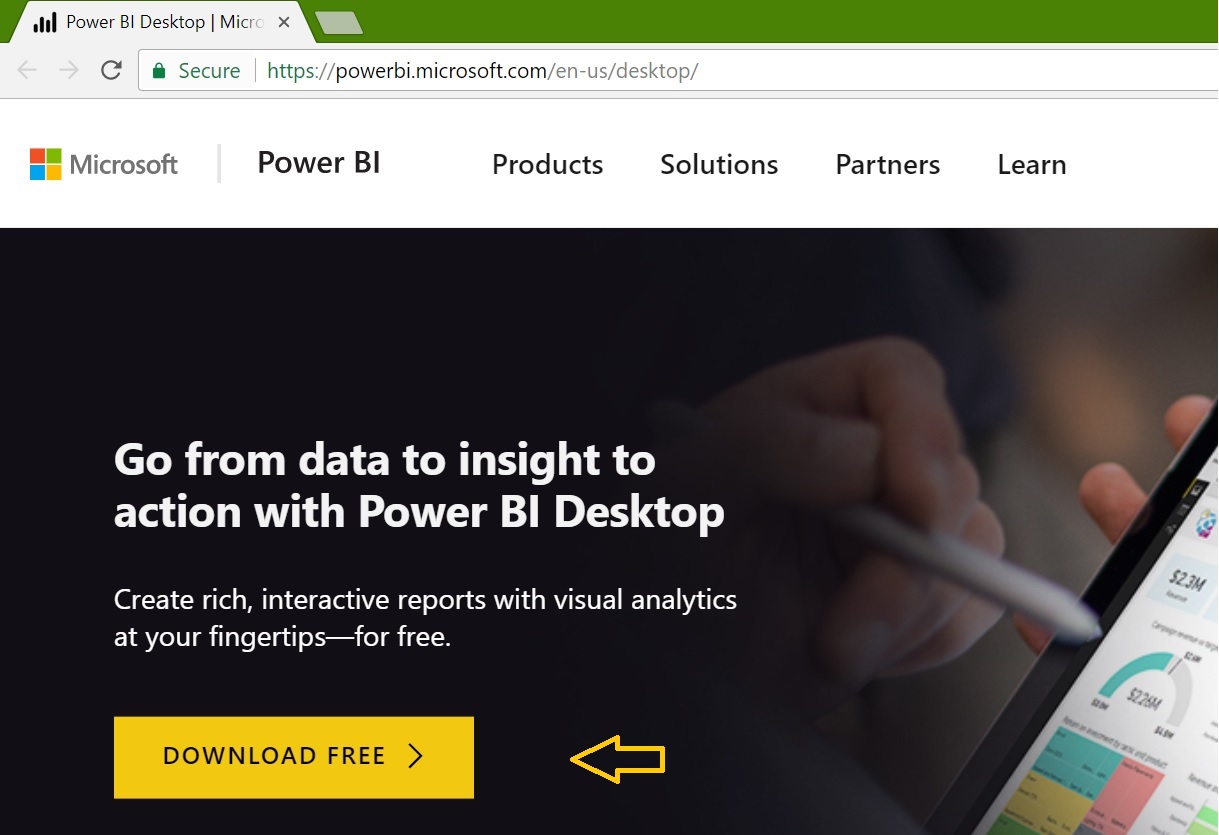 This is a straight forward process to install Power BI Desktop. Once you download the file and install it:
Now we installed Power BI desktop, we'll explore these options in next lesion. Now we'll see how to connect to Power BI Service.
Power BI Service:
This is a cloud based (SaaS) service where we can create, publish and share reports with in your organization. As per the Power BI work flow, we create reports using Power BI Desktop, publish reports to Power BI Service and Share reports with others so that they can view reports in the BI service or on Power BI Mobile App.
But setting up / signing up to Power BI service is not that easy as it's only available with Pro Version license. But we can try with 60-Day trial version.
Here you can sign-up to Power BI Service:
Here the problem is we can't use the personal email to sign up with Power BI Service rather we should use a work or office email.
If you want to sign-up using your office email ID, check with your office policy and take the required approval from the enterprise (Infosec / Audit / Security) team
Try setting up a free account at Office 365 then we can use that email account to sign-up to Power BI Service Pro version.
 Once you are ready with the required email ID then sign up for Power BI Service:
Summary:
We understand how to download and Install Power BI Desktop
Setting up a new account and signing to Power BI Service
Setting up Office 365 account for a trial version and we used that account for logging into Power BI
Even the Office 365 account expired the same account will work with Power BI
Now we all set with Power BI Desktop and Power BI Service, in Lesson 3 we'll start exploring options for Power BI Desktop